Introducing the PanOptix® Lens
When it comes to your vision, the best is yet to come. Now available at Southern Eye Center.
Cataracts and presbyopia can take away your clear vision as you get older. With PanOptix, you could experience your best vision ever.
If you're over the age of 45, you may be noticing changes in your vision. These changes may be subtle or significant. Colors may be less vivid, reading without glasses may be a challenge, you may require more light to read and your general vision may be getting blurry or hazy.
The likely causes of these vision changes? Cataracts and presbyopia.
Cataracts and presbyopia are two conditions that affect nearly all of us as we age. Southern Eye Center was the first ophthalmology practice in the Pine Belt to offer the game-changing PanOptix lens implant for cataract procedures to give patients the once-in-a-lifetime chance to regain their independence, optimizing their vision with minimal use of glasses.
The PanOptix lens implant, first available in South Mississippi at Southern Eye Center, is helping patients to achieve vision following cataract surgery that was previously unattainable with older technology.
The PanOptix lens was built on the advanced Acrysof® technology platform, with proven results in millions of eyes around the world. PanOptix builds on this powerful platform with vision innovations that offer patients outstanding range of vision, vivid colors, and less dependence on glasses or contacts. In fact, over 80% of patients who chose the PanOptix lens say they haven't worn glasses in the past week!
Imagine achieving 20/20 vision with the PanOptix lens from the cataract surgeons of Southern Eye Center. If you would like to take the opportunity to potentially see better than you have at any time in your life while reducing your dependence on glasses and contacts, schedule a consultation to see if PanOptix is right for you.
99
%
of patients who receive the PanOptix lens would choose to have the same lens again
98
%
of patients would recommend the PanOptix lens to their friends and family
PanOptix Lens Implant Benefits
Outstanding range of vision—near, far, and in-between
Brighter, more vivid colors
Less dependence on glasses or contacts
What Doctors Are Saying About PanOptix
With one of the nation's most trained and experienced cataract surgery teams, Southern Eye Center was selected to be the exclusive provider of the PanOptix lens for South Mississippi.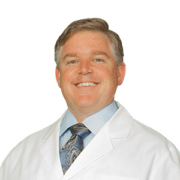 "I've never had happier patients, more satisfied with their vision following the removal of their cataracts. The PanOptix lens implant is providing patients with the ability to see clearly at distance, up close to read, and in that middle zone where people look at their smart device or their dashboard. When it comes to improving vision through cataract procedures, it's truly a game changer."
"I've had some extraordinary results. I have had patients tell me that they've not seen this well in decades, if ever. PanOptix has truly revolutionized vision correction at the time of cataract surgery."
Learn more about how Southern Eye Center and the PanOptix lens are changing cataract surgery in this magazine article!